Mellott & Mellott, an Employee-Centric Accounting Firm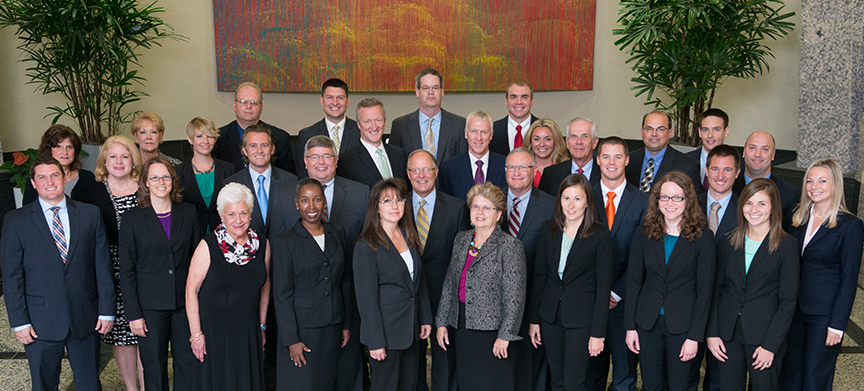 If you're smart, talented and want to make a difference, you've come to the right place. Mellott & Mellott is a CPA and advisory firm with over 60 years of experience focused on trust and tradition. We're a family of talented client service professionals who believe in providing technical excellence and exceptional client service. We go beyond the numbers to foster long-term, value-added relationships with our clients. ?
We're continually looking for outstanding professionals to join the Mellott & Mellott family. Whether you're a recent graduate or a seasoned CPA, we are interested in hearing from you.
You'll be part of the family
We treat our colleagues a bit differently - we think better - than most CPA firms. As a family firm, we strive to strike a balance between our professional and personal lives. While we certainly work hard, we've established policies and benefits that enable work life balance. And there are always opportunities for rapid advancement for those who excel.
We offer:
Flexible hours
Optional 3-day weekends
Downtown parking
Competitive health insurance and retirement plan benefits
Casual dress Fridays
Four weeks of paid time off (PTO) to start
An open environment where everyone's opinion is valued
Five day work weeks during tax season (one of the only CPA firms not to require Saturday hours)
Broaden your experience and expand your skills
Our staff tells us that they appreciate the breadth of work in which they engage. They find the variety refreshing and invigorating. At Mellott & Mellott you won't be pigeonholed into a narrow niche, but will have the opportunity to experience a wide variety of work including audits, accounting and taxes preparation for companies, non-profits and individuals. Visit staff testimonials to see what our colleagues think about working at Mellott & Mellott. Enjoy the respect of working for Mellott & Mellott
Respect is earned
For over 60 years we've built a foundation of integrity and quality work that has earned us the respect of clients and peers. Known for our exemplary service, you are encouraged to review the client testimonials throughout our site. We are rated in the top Ohio firms as determined by American Institute of CPAs' system of Peer Review.
To apply, please download an application and submit it along with your resume to agoins@mellottcpa.com.