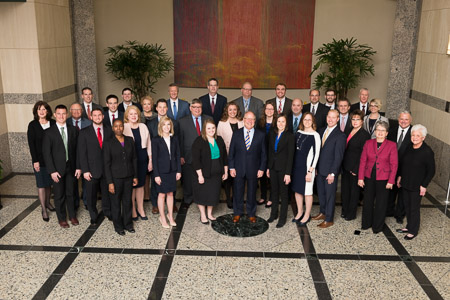 Family. Maybe not the first word you'd expect to read in a company profile. But then, Mellott & Mellott is unlike any other CPA firm. We're a third-generation family business that has been taking care of Tristate families for over 60 years with an emphasis on trust and tradition. It's not a cliché to say that we treat your family like our family. Our team believes in exceptional client service, and just like a real family, we stand shoulder to shoulder with our clients throughout life's ups and downs.

At Mellott & Mellott, we also believe in giving back to the community through partnerships and volunteer work. Family and community have helped us grow and expand to nearly 40 associates and we consider them family too. Many of them have been with us for decades because we foster a culture of courtesy, kindness, and respect.

As an independent Certified Public Accounting firm our customized approach incorporates auditing, tax services, tax management retirement planning, wealth transfer, management advisory services and litigation support. We also provide accounting software consulting, installation, implementation, training and support for in-house finance/accounting departments.

We'd appreciate the opportunity to earn your business and welcome you to the Mellott & Mellott family.